The Workshop
Dirk Rothe Carpentry was founded as a single enterprise in 1989.
In 1991, Dirk Rothe opened the first workshop in Gerichtstraße Berlin Wedding and moved to the current location in Wiebestraße Berlin Moabit in 2009.
The shop has 1500m² of space for the planning and production of premium furniture, kitchens and interiors.
Our carpenters produce both traditionally-crafted pieces and more innovative projects.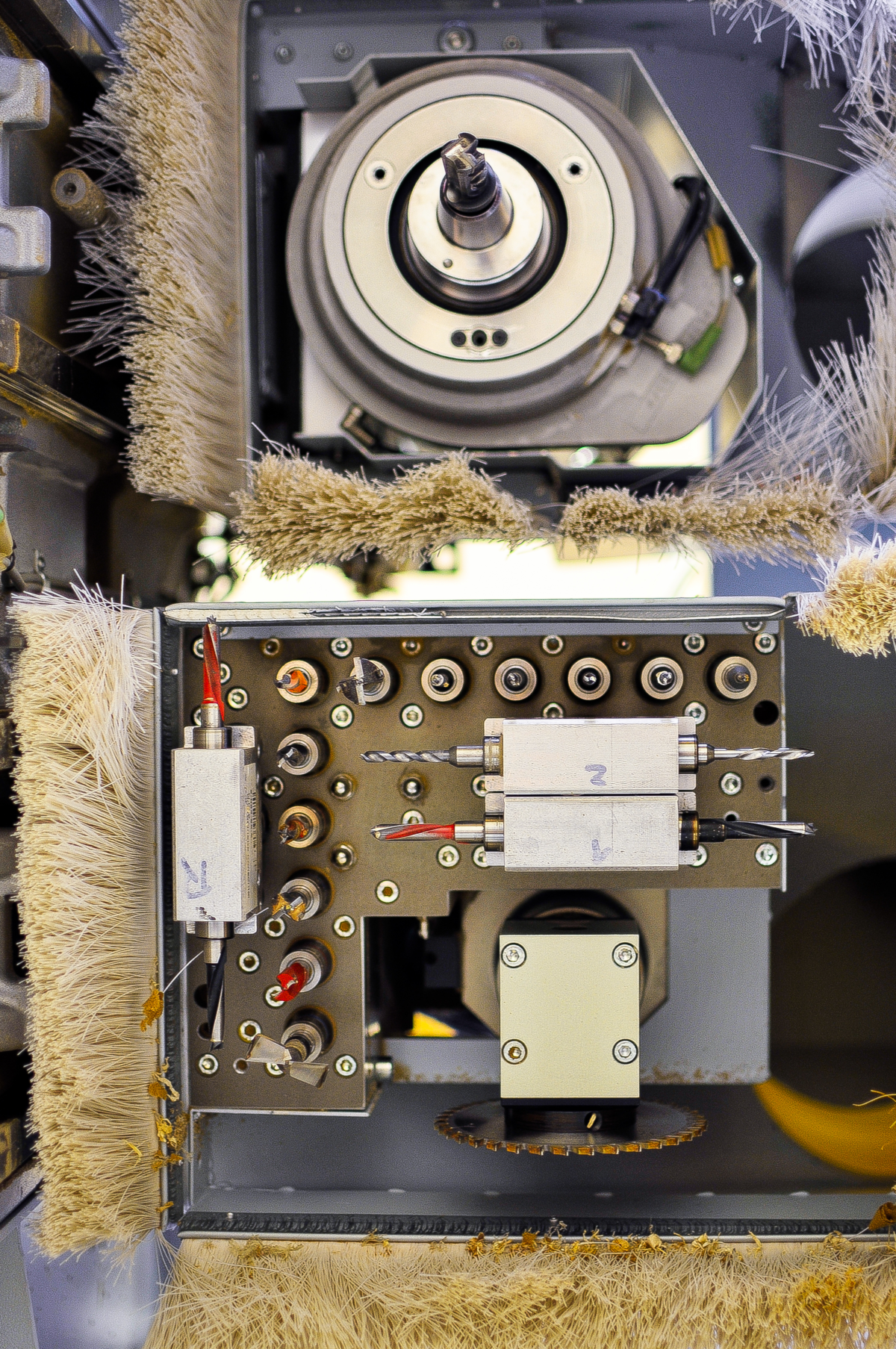 Services
Services range from CAD planning to production, finishing, and assembly on site.
The workshop has modern machining facilities including a 5-axes CNC machine, a panel-sizing saw, a veneering press, and an in-house paint and finishing shop.
In addition to the above we also process Corian and other mineral-based materials.
Cooperation
Due to close collaboration with stone, metal, glass, upholstery, and synthetic material specialists we are able to offer a large range of services.
With our expertise, we can creatively realise your ideas and concepts and are reliable partners for architects and designers.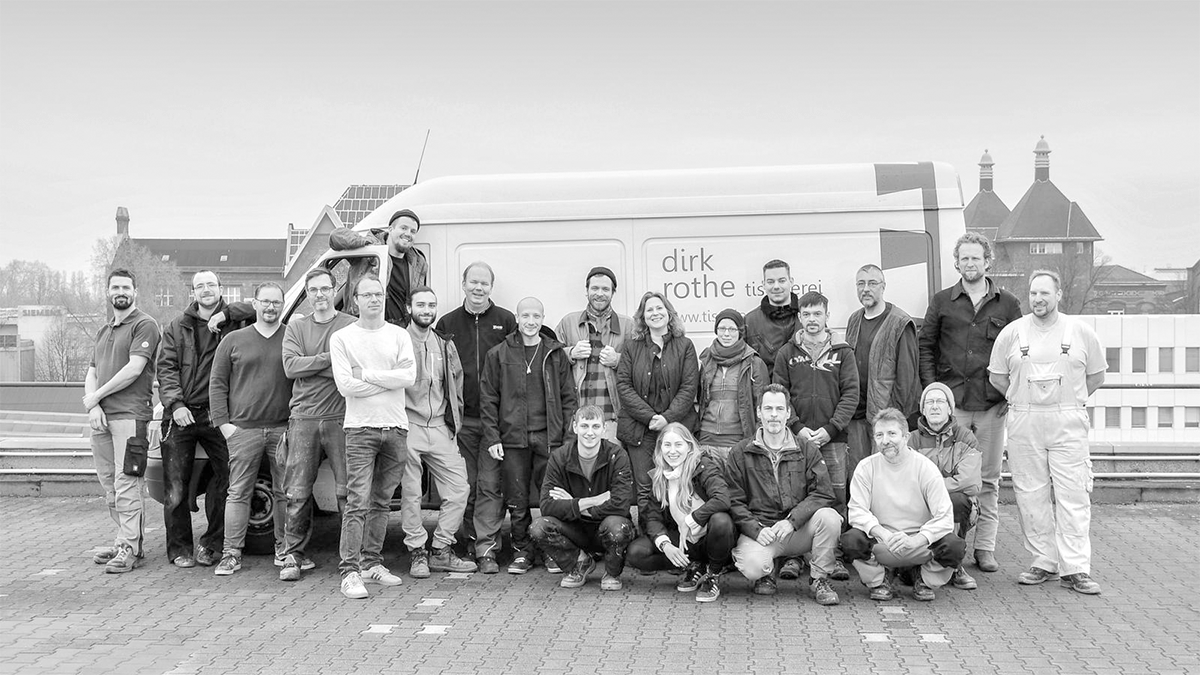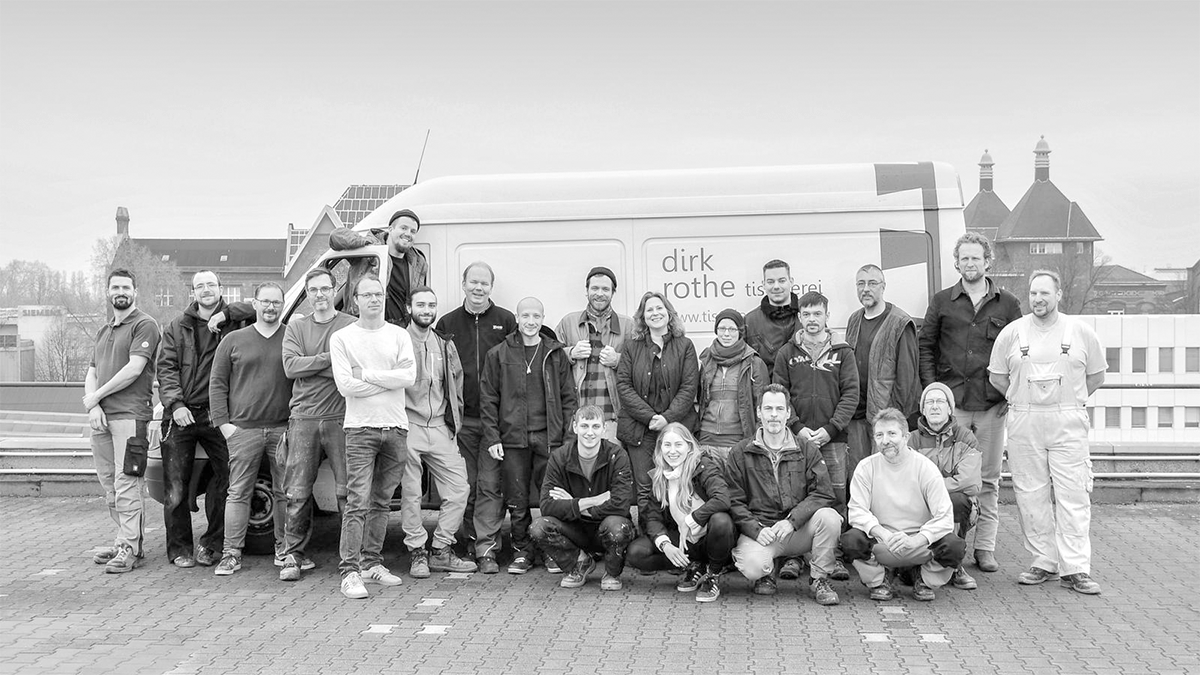 The Team
The company has 20 employees. 5 apprentices, 4 colleagues in planning and administration, and 11 carpenters in the workshop and on site.
Dirk Rothe
Studied Industrial Design at HDK/now UDK. Master Carpenter since 1988.